Our articles are full of refreshing insight, the latest research and ageless wisdom, allowing you to access a comprehensive collection of resources relating to health, mental wellbeing and personal growth in one place. We also have a whole section dedicated to recipes, supporting you to be inspired by healthy, delicious and easy to prepare nourishing meals.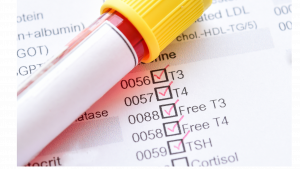 Are you still feeling tired and gaining weight when your thyroid test is normal? I meet a lot of clients who tell me that their thyroid has been checked and that everything is normal. The only problem is that they still feel tired and often struggled to lose those extra…
READ MORE
Subscribe to our mailing list and receive
Your first Naturopathy booking
We have so many great things to offer you. Keep up to date on the latest research, our best tips, recipes, workshops and courses. We know that health is a whole life thing and so we also share our personal experience and life stories. You will find an enormous amount of support and inspiration through our clinic newsletter.