Esoteric Breast Massage (EBM) is a gentle and respectful massage provided by highly trained and dedicated female practitioners. The EBM is a specialised women's massage and healing therapy designed to support women with health, wellbeing and healing through all stages of their life. Women who experience Esoteric Breast Massages often comment on how nurtured and cared for they feel throughout a session.
The EBM's purpose is to support women to clear the energetic stressors, hurts, burdens and disharmonious energy that they have taken on throughout their life. Many women comment on how their breasts feel less burdened and much lighter after an EBM session and this supports a woman to feel a nurturing quality naturally held in her breasts. Through this, women realise that true nurturing is not a set of tasks and deeds they must do but instead, nurturing is a feeling that comes from within first and then when acted on and lived is then a quality that can be felt by many other people. The Esoteric Breast Massage modality is a specialised women's massage that supports a woman to clear the imposing energy that has accumulated in her breasts, so she can naturally bring a more nurturing quality to herself and others.
"I chose to have an Esoteric Breast Massage (EBM) recently with my practitioner Rebecca Poole. When I first started to consider and talk about the EBM I thought I may possibly feel embarrassed or nervous at the time of the treatment, but instead I felt very comfortable and relaxed. I have 3 children and with that have had a lot of procedures and treatments. To my surprise having an EBM was one of the most normal, natural and attentive treatments I have had. From the moment I walked into the clinic I felt at home, in a nurturing and caring environment. Rebecca's approach was very supportive, her words considerate and knowledgeable, and her touch gentle and medicinal. If only all procedures or treatments could be like this, no matter where you are or the illness or concern you have".
have used the Esoteric Breast Massage modality to support in conditions such as painful breasts, breast lumps, mastitis, lactation disorders, menstrual disorders, and PMT
As women, our breasts affect our whole reproductive system through the energetic connection that our breasts have with our ovaries, uterus, cervix, and pubic bone. The Esoteric Breast Massage modality is unique in the breast massage setting, as it is a deeply healing and nurturing technique that provides an avenue for women to address their relationship with themselves and through this, how to truly be yourself as a woman in the world.
Rebecca Poole's
Esoteric Breast Massage
I have been a qualified massage therapist for over 16 years, and throughout that time have studied many different massage styles and techniques, as well as being a mentor and trainer to other massage therapists. I am passionate about massage, and the quality of practice and professionalism within the industry is of utmost importance to me.
One of the things that I constantly remind my students is that we need to work with the body, never against it. The body has an amazing ability to reconstitute itself and when we truly understand the true intelegence of the body, painful or rough techniques are never required to make quality change within body tissue. This is especially true when you are working with breast tissue and the EBM technique is completely respectful to the delicate nature of breast tissue.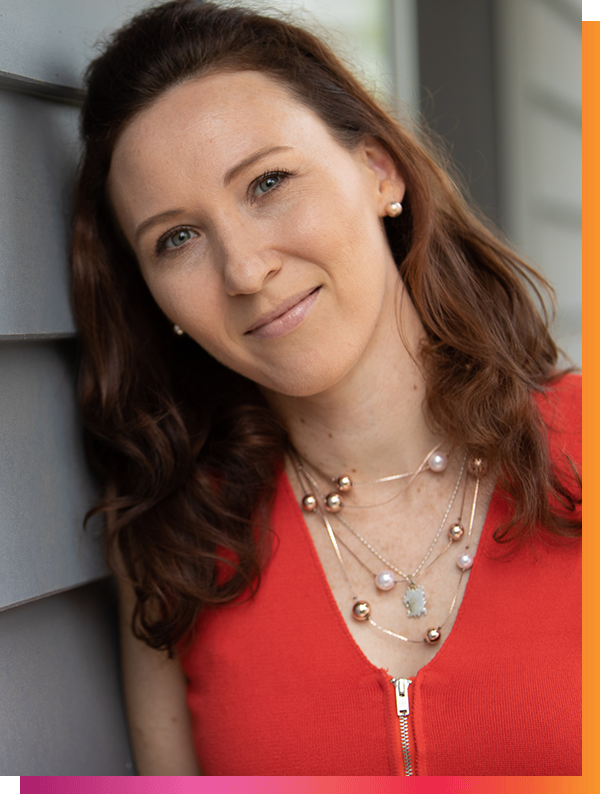 I have had the honour of working with women for the last
15 years within my practice.
During this time I have witnessed the close connection to how a woman feels, how busy and stressed she is within her daily life, and how this affects the health of her relationships, her quality of life, and ultimately, the health of her own body, including her breast health. There are many common sense things in the world that are yet to be proven categorically by science, and the inextricable relationship between how we feel and our health is one of them. The feelings we have about ourselves, others and our life affect us considerably and the Esoteric Breast Massage modality is undoubtedly the most effective modality that I have found to support women to heal at a deeper level.
"My first Esoteric Breast Massage was simply lovely. Initially I wasn't sure what to expect or how it would make me feel, however once Rebecca stepped me through the process, I instantly felt safe and relaxed. I was then able to surrender and really enjoy the experience, feeling a deep connection to my femininity both during and after the session. It was a beautiful experience and one I will continue".